Pre-cut software solution for everyone
​Work more efficiently with CUTZ!
CUTZ is a simple PPF pre-cut software for people who prioritize flexibility. With CUTZ, you won't have to worry about any hidden fees. A subscription will give you an unlimited amount of cuts and access to a constantly growing pattern library.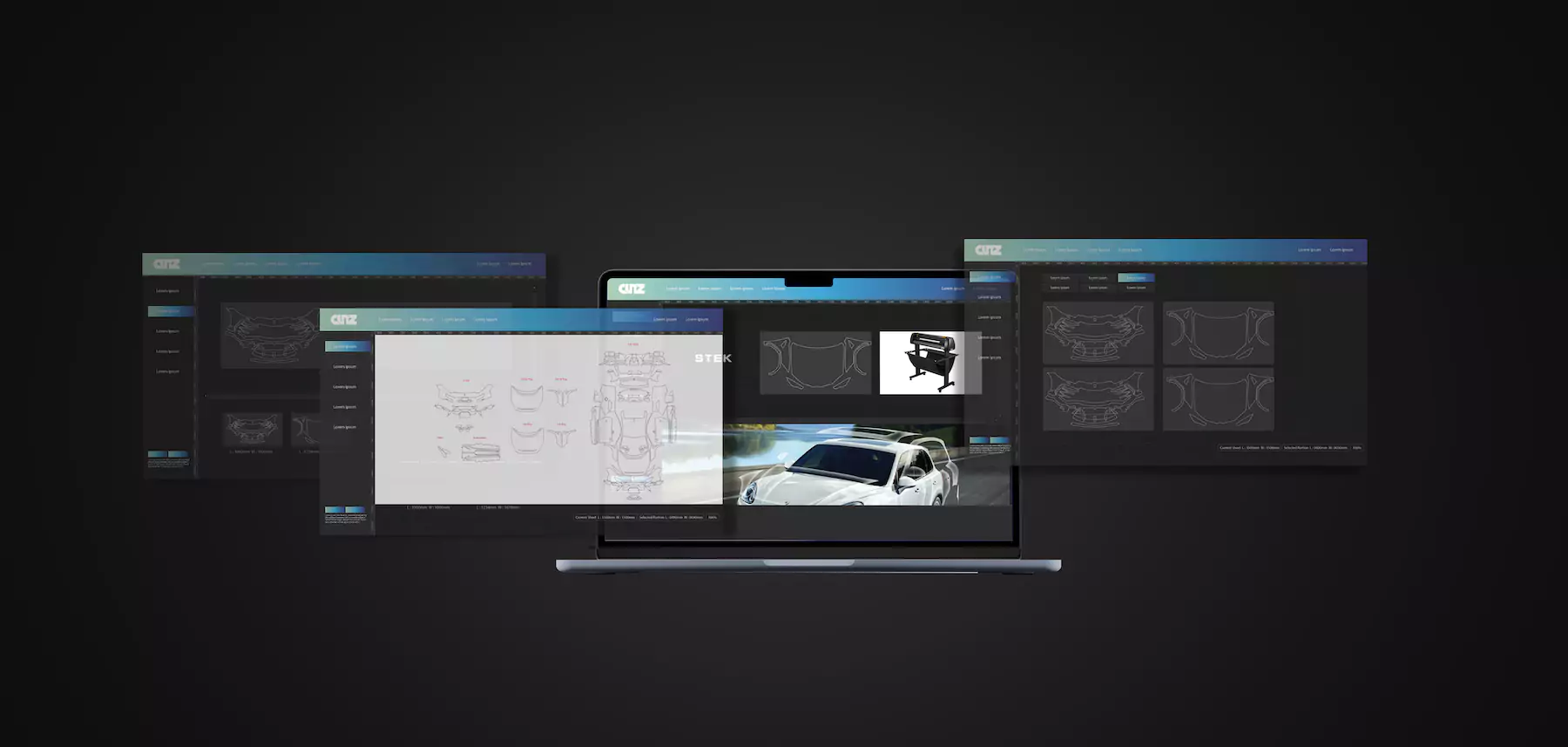 A pre-cut software created for you.
With a single subscription, you can cut as many patterns as you want on as much film as you want. Plus, no hidden fees or restrictions on using your PPF brand of choice. ​
A Simple Solution for Paint Protection Film Installation
Simple to use. You won't have to go through extra steps like verifying the film you're using. You can cut right away. ​
Create a profile on our website. ​
Get the subscription that works for you. ​
In 24hrs you will receive an email with your credentials.
Unlimited Cuts.
No hidden fees.
Group Deal
Interested in setting multiple accounts for your customers.​
14-Day Trial
Interested in a 14-Days Free Trial with up to 45 M² of cutz!​
The first computer you log in to CUTZ will automatically be registered. Please send us a reset request if you want to register your account for another computer.
Do you have some questions, contact us now.